AMEEN KAGZI (PATRON)
Ameen Kagzi is holding post of Patron of Management Committee of Rajasthan Unani Medical College and Hospital. He was born on 15th September 1977. His father Mohammed Salim (born 5 June 1957) is an Indian politician, belonging to the Communist Party of India. From his childhood days, Salim was a studious boy, though he excelled in playing football and himself was an avid football fan. During his college days, he became a part of the contemporary student's movement in West Bengal and became an active member of the Students Federation of India. He was elected General Secretary of the student's union of his college. His son Ameen Kagzi is also social worker and devoted for the help of needy people. He is self employed and completed his education from University of Rajasthan, Jaipur
ZAHIR-UL-ISLAM (CHAIRMAN)
Haji Lyas Qureshi (S.Vice Chairman)

Abdul Aleem Khan(VICE CHAIRMAN)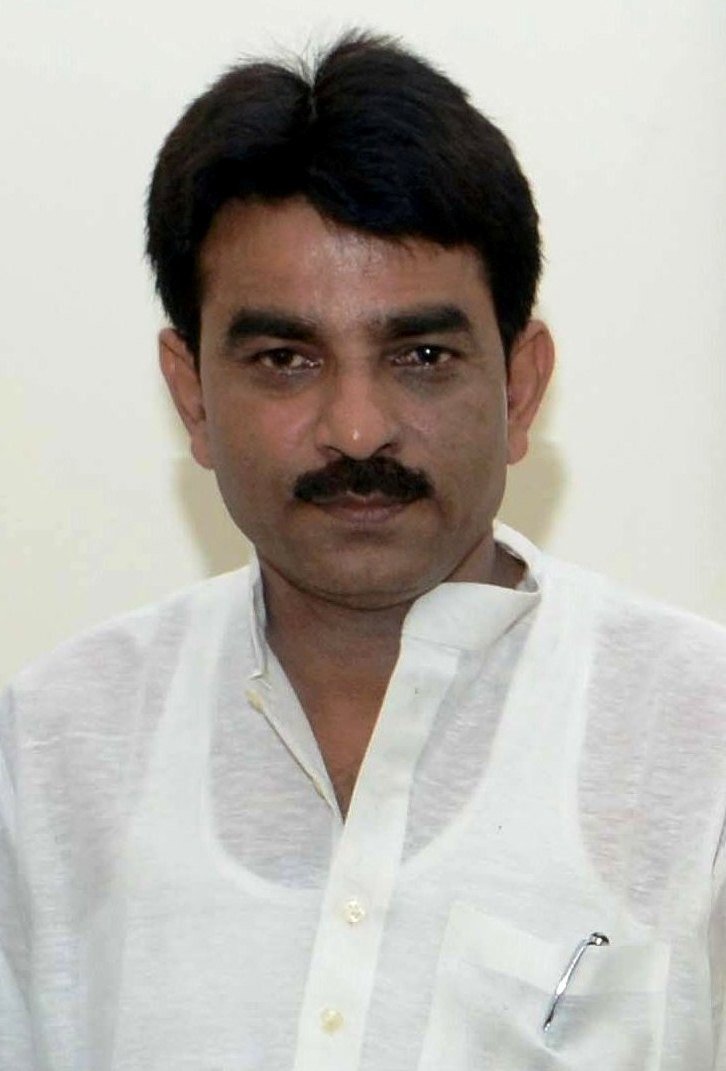 DR. PARVEZ AKHTAR WARSI(SECRETARY)
Dr. Parvez Akhtar is holding post of secretary of management committee of Rajasthan Unani Medical College and Hospital since 2003. Dr. Parvez Akhtar belongs to famous khandani hakim family who is called Rais-e-Azam Hakeem Zameer Ahmed of Bachrayun (Uttar Pradesh) who was well known khandani hakeem. The grand father of Dr. Parvez Akhtar was hakeem Shareef Ahmed and his father was Hakeem Muzaffar Ahmed they were also well known and famous Hakeem of that time. Mother of Dr. Parvez Akhtar also belongs to renowned family Moulvi Syed Shujahat Ali who were related to Sahaspur virast/estate and descendant of Khwaja Moinuddin Chisty Ajmer. Dr. Parvez Akhtar was fellow of Aligarh Muslim University, Aligarh and University of Rajasthan, Jaipur. Dr. Parvez Akhtar is a specialized doctor in unani medicine and also having expertisation in checking of pulse system of human body. Besides this he also has keen interest in providing social service to needed person and having good relationship with political persons who helps him in providing the social service to the downtrodden people. He has keen interest in the expansion of unani therapy and he has also rewarded for doing the specialized work.
Dr. Mohd. Ameen Khan(Finance Secretary)
The college is managed by a group of qualified and dedicated professional from medical & other sector under the chairmanship of Mr. Naseemuddin khan urf Pyare Miyan (Successor of Masih-ul-Mulk Hakim Ajmal Khan), Hakeem Abdul Raheen  Khan a renowned Hakim of Jaipur is Sr. Vice Chairman, Moinuddin Khan is Vice-Chairman, Dr. Parvez Akhtar Warsi is Secretary (Social Worker and belonging to a famous Khandani Hakim family). Dr. Mohd.  Ameen Khan is finance secretary. The two young, dynamic, dedicated and struggler for Unani Pathy Haji Ilyas Qureshi is Joint Secretary ,Hakim Habeeb Hasan Khan (Retd. Gold Medalist Well Known Unani Practitioner, Hakim Saud Ali Khan (Principal of Ajmal Khan Tibbia College, Aligarh Muslim University, Member of C.C.I.M., Member of W.HO.).
Hafiz Mohd. Imran Khan(Joint Secretary)
Naveed Farooqui(Assistant Secretary)
Qurratulain(Sheeba)(Deputy Finance Secretary)
Dr. Abdul Aziz (EXECUTIVE MEMBER)
 Dr  Shahbuddin (Executive Member)