DEPARTMENT OF TASHREEH-UL-BADAN
Department of Tashreehul Badan is established since 1980. The aim of the Department is to better the teaching & training of Tashreehul Badan to B.U.M.S students. The teaching of discipline at under graduate level provides information and details of the basic structure of the human body. Like other systems of medicine, Unani system has its own theory and philosophy. For successful treatment it is necessary to study the normal structure & functions of the body. Tashreehul Badan is a subject which deals with the normal structures, its relations, shape, size, development and provides a path to understand the basic functions of the human body.
Presently only the knowledge of main & prominent features of Tashreehul Badan is imparted to undergraduate Unani Students, yet it plays important role in the training of the B.U.M.S. students in understanding various subjects viz. physiology, pathology, Moalijat, surgery etc. along with adoption of modern technological advancements. The department is also giving good research outputs with its faculty members getting papers published in journals of repute as well as representing the department in various National and International conferences.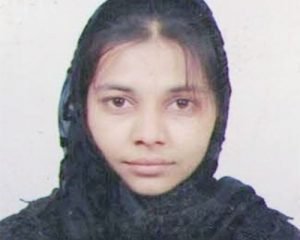 Dr. Anjuman Shaheen
(H.O.D)