6th Convocation Ceremony Gold Medal Award to Dr.Anam Ruhi & Second Position Dr.Sadaf Nawaz
In the 6th convocation ceremony organized by Dr. Sarvepalli Radhakrishnan Rajasthan Ayurveda University, Jodhpur, the Hon'ble Governor of Raj. Mr. Kalraj Mishr and Hon'ble Vice-Chancellor Prof. Pradeep Kumar Prajapati awarded gold medal to Dr. Anam Ruhi, who secured first position in undergraduate course and Consolation Prize to Dr. Sadaf Nawaz, who secured second position.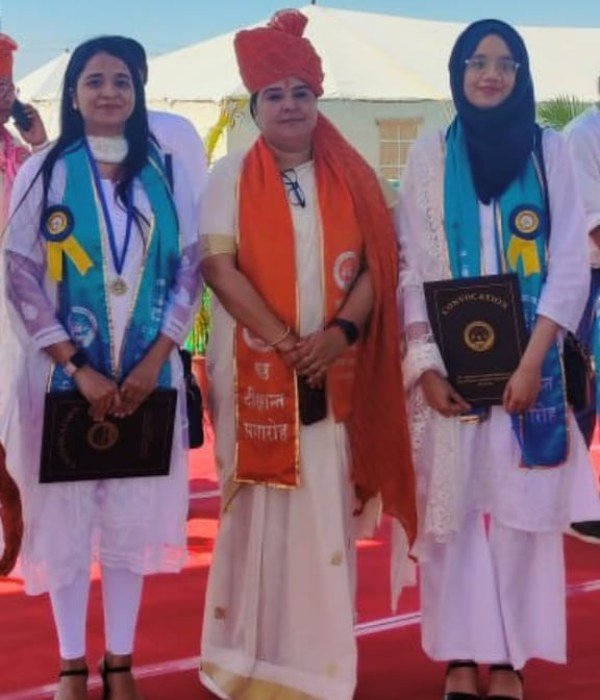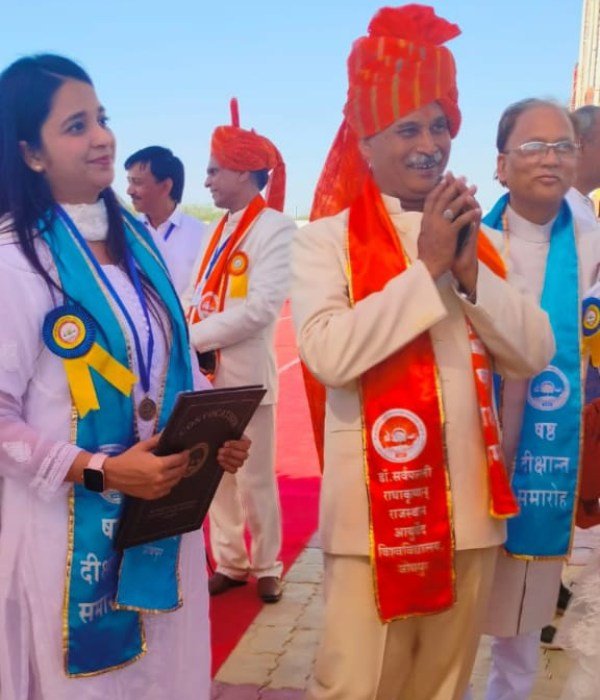 Dr. Mohammed Zia Ul Islam , On the occasion of preparing the syllabus of MAHIR-E-TIBB – TASHREEH UL BADAN (PG, MS-Anatomy) at ZVM Unani Medical college and Hospital, Pune Maharstra . Welcome by Dr. Anwar Saeed Sb. (Ex. Member of CCIM executive committee). And given a Momentum by Dr. Zubair Shaikh Sb. (Ex. Vice Precedent of CCIM).